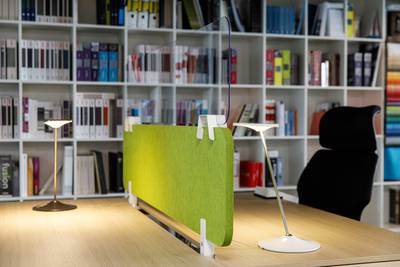 Don't overlook adding modern screens to a large office space. They provide a degree of privacy whilst still enabling contact between employees. The screens, together with wall mounted and ceiling suspended panels, and design and acoustic elements, bring improved speech comprehension, comfort, concentration and productivity to any interior space. In addition, the option of vertical or horizontal positioning offers variety and an individual interior arrangement. Thanks to the option of ceiling or floor installation, and the various screen formats that can be used to visually separate space, the range offers great creative freedom.
Apart from the visually attractive design, the non-woven fabric made from recycled PET bottles has excellent acoustic qualities and also meets requirements for sustainable and an environmentally friendly life cycle, being as it is 100% recyclable at the end of its useful life.   

Screens
The screens improve the workplace environment. In a large open-plan office they provide a level of privacy, and help with concentration on the task at hand. They also improve acoustic comfort.
The screens can easily be attached to desks, and also between two workstations using universal holders, which vary depending on the desk type.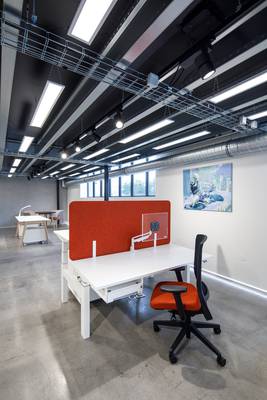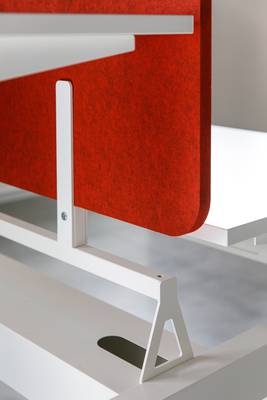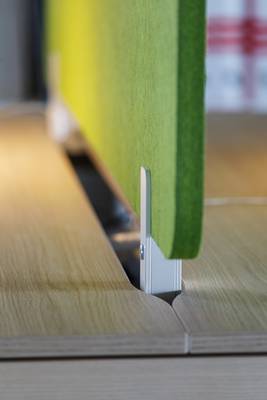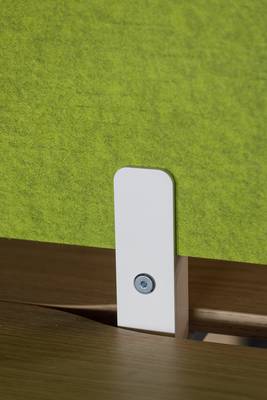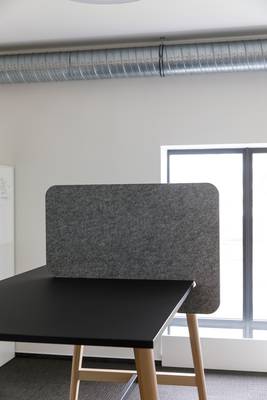 If you need to demarcate space, but at the same time you don't want to shut if off completely, choose from the range of freestanding screens. In the vertical position they are supported by painted metal base supports that can be adjusted for uneven floors. The individual screens can be connected using Velcro and create a stable configuration in a straight line or at an angle.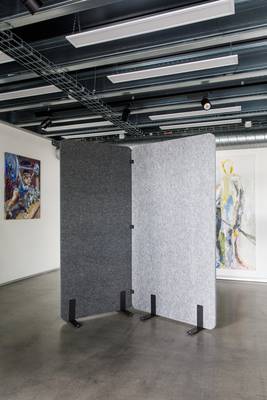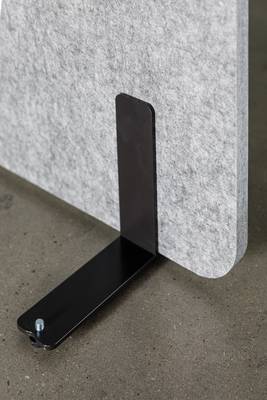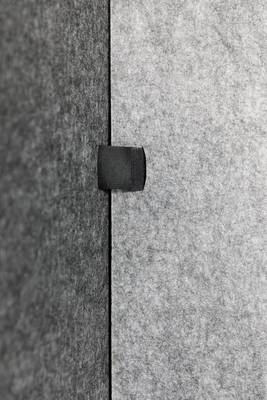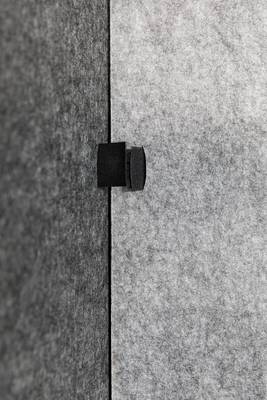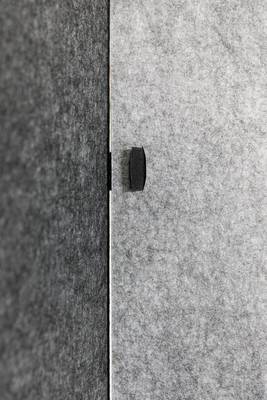 Acoustic panels for wall or ceiling installation
The WF Felt system of acoustic panels for installation on walls or suspended from ceilings enhance the acoustic qualities and design of a workplace. We recommend combining the wall-mounted acoustic panels with the WF Felt screens.
It is possible to affix the panels to the wall using 3M double-sided tape, or other suitable method taking into account the nature of the surface and the technical solution of the walls. Ceiling-suspended panels are suspended using a suitable length of suspension wire.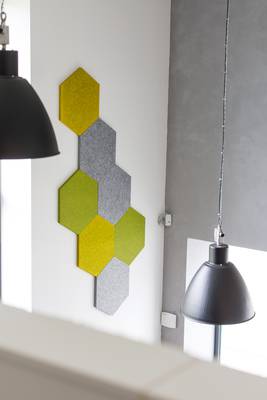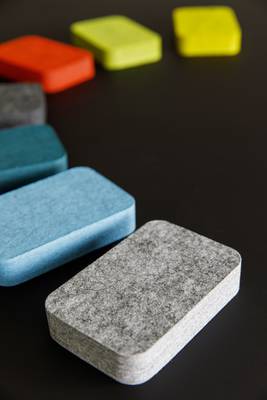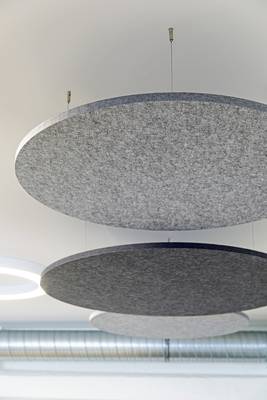 Technical description
Colours

We basically offer 7 colors, two shades of gray, yellow, red, two shades of blue and green
Screens WF Felt properties

Sound absorption is measured in accordance with EN ISO 354 and classified according to Annex B of EN ISO 11654 as sound absorption class D – aw = 0,55 MH for material thickness 25mm and basis weight of 4000 g/m².
In accordance with EN 13501-1 its reaction to fire classification is C-s2, d0 for material thickness 3–25mm and basis weight 1710–2000 g/m².
Dimensions
The screens are designed with regard to the intended use and dimensions of the desktops. The limit dimensions for all types of tables are:
For screens typ MD are 2000 x 660mm (width x height)
For screen type V are 980 x 1780mm (width x height).
The individual free-standing screen sections are available with dimensions 800 x 1780 or 980 x 1780mm (width x height). The height is given including feet.
The screen thickness is 25 mm.
Options
WF Felt screens can be used for all TECHO desk systems or as free-standing screens
WF Felt acoustic panels can be installed on the wall or suspended from the ceiling on steel wire system
Need more information?
Where to go next?