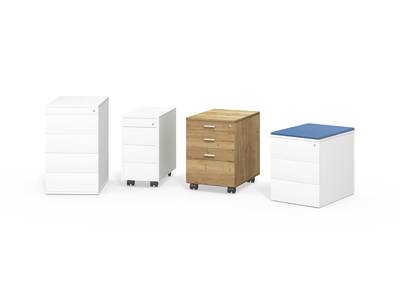 Good work requires full concentration, which is difficult to achieve if you are constantly distracted by piles of paper and office stationery on your desk. The new generation of TECHO pedestals are available with three levels of user comfort in terms of the type of drawer runners fitted. Our range covers the requirements of customers from those who place emphasis on a low price to those willing to pay more for comfort and convenience at work.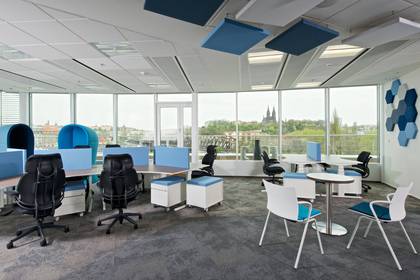 We offer two types of pedestal – metal and MFC (wood). Both of these are available in three versions depending on the type of drawer runner used. The pedestals can also differ in terms of number and size of drawers and width of carcass. In all cases the drawers can be extended to 75% of their depth. In addition, all the pedestals are fitted with a lock system incorporating an anti-tip mechanism. This centrally locks and unlocks all drawers and only permits one drawer to be extended at a time. For both types of pedestal the body of the metal drawers are given a black powder paint finish, and they can be divided into several smaller sections using dividing partitions.
Standard materials and colours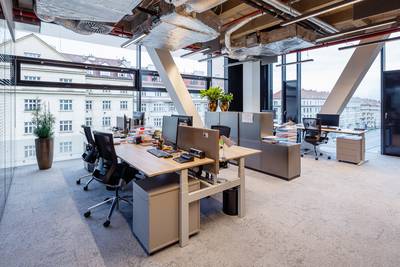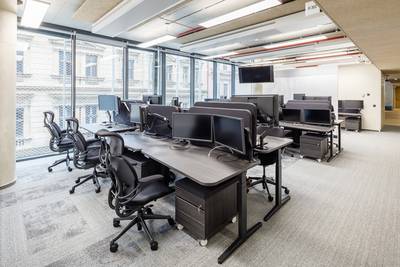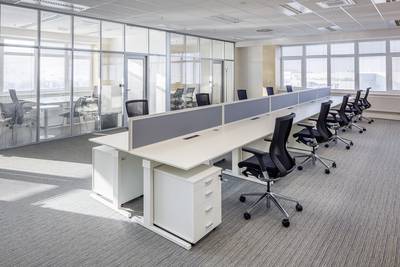 Technical details
MFC pedestals

Material:


Carcass and drawer fronts: MFC
MFC thickness: 18 mm

Drawers: metal


Components:


Type C - drawers, runners, locking bar and file holders from global sourcing
Type B - drawers with damping (system TOP 2000), runners, locking bar and file holders from HETTICH
Type A - drawers incl. top drawer with damping and self-close (system TOP 2000), runners, locking bar and file holders from HETTICH
Decors and colours
MFC pedestals
We offer a wide range of decors from suppliers Egger, Pfleiderer and Kronospan.
Options
MFC pedestals

Mobile and desk-high

Internal drawers dividers available as an option

A seat can be incorporated on pedestal top

Need more information?
Where to go next?