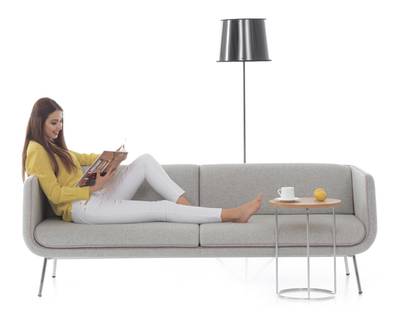 Soft curves of elegancy
A family of products including a lounge chair and a sofa. Named "Oddset" for its use of unusual angles, its proportional, yet considered bloating offers a cuddly embracing appeal. Oddset, a puristic organic formed armchair, renouncing any unnecessary elements, completes interiors with its clear design language and blends perfectly into any modern ambience. Oddset armchair and sofa are offered on a simple four tube leg frame and the armchair is also offered on a detailed laser cut four star rotating base. The soft seat and back cushions complete the product's comfort and offer a relaxed feeling. Oddset armchair and sofa is perfect for conference rooms, dining rooms, hotels, lounges or individual and public areas. A wide range of upholstery options are approved to be used on by deberenn as an armchair or two seats sofa and a gives joy to the atmosphere instantly.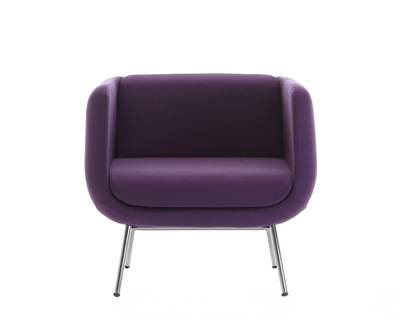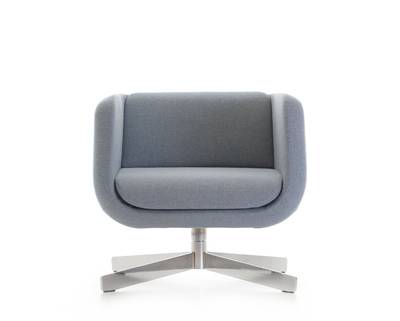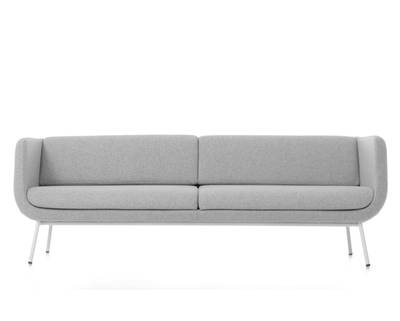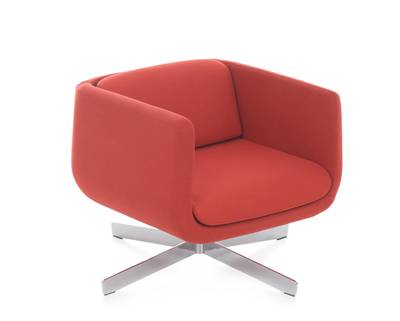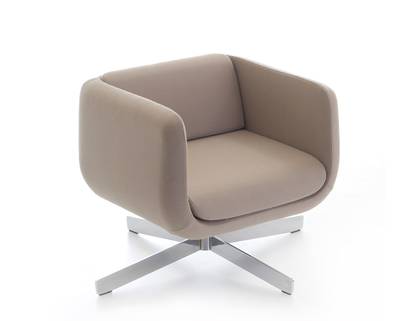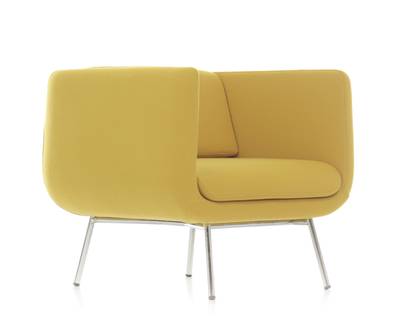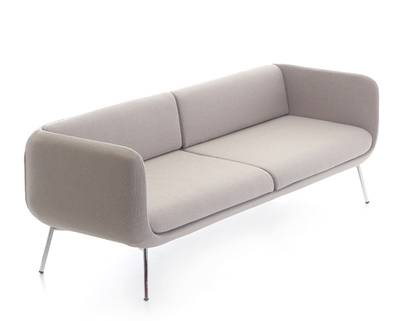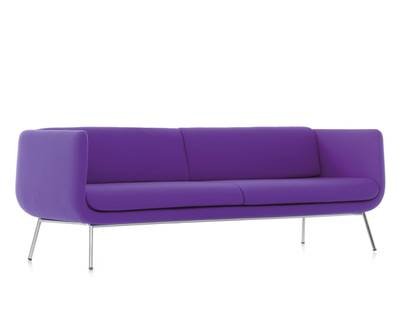 David Fox
David Fox Design is a UK based Industrial and Product design consultancy. Since establishing the business in 2002, David has worked with an international client list, and has won many prestigious design awards.
His philosophy and work ethic promote elegance and refinement. His well balanced, innovatively detailed, simplistic forms give his work a timeless aesthetic.
"The simpler an object is, the less you have to dislike over a period of time. If you use the example of a table or chair, you see or interact with it on a daily basis for a number of years. As an object this has to be something that offers long term visual harmony."
Need more information?
Where to go next?