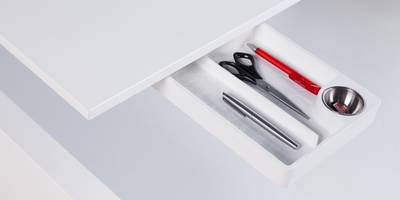 Pedestal no longer necessary but still need small (personal) storage space? The Clean-desk tray is the smart solution. New ways of Smart Working demand small storage spaces for accessories including pens, notepads, staplers and paper clips. It also gives the workstation a clean-desk appearance and enables easy cleaning.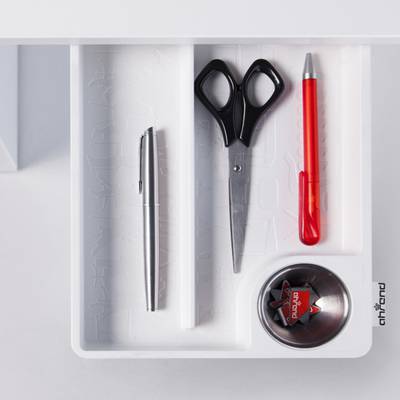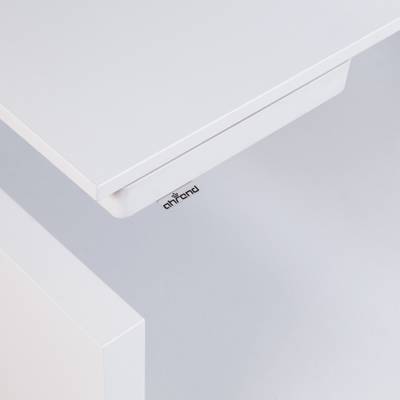 Lieke van Gool
Lieke van Gool was born in 1977. After completing secondary school (Dutch VWO level: pre-university education) she was admitted to the Design Academy in Eindhoven, where she graduated in 2001, specialising in the field of "Man and Activity". She has been employed as a designer at Ahrend Produktiebedrijf Sint-Oedenrode bv since 2004.
FUNCTION
Compact (personal) storage space for the workplace
Rotatable and retractable under the worktop
Ensures a tidy workspace that enables easy cleaning
Used under Ahrend 500, Team_Up, Four_Two 2-legged, Portal and Mehes
Need more information?
Where to go next?