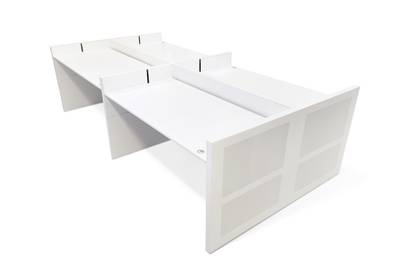 Working is all about variation. Whether sitting, standing, working in a team, or working alone, the interchangeable use of valuable office space is key to efficient and effective working. Team_Up office furniture system embraces this concept with an advanced level of adjustability. From high to low, open or closed, the desk enables the user to have multiple options when using the space.
Team_Up offers solutions to various methods of Smarter Working support with single, double or multiple workplaces
The screens gives the user a feeling of security in the open working environment, increase personal comfort and provide visual rest
With adjustable screen height suitable for every working situation from teamwork to working alone
Team_Up is available in a mechanical and electrical height adjustable version. The height adjustable mechanism is hidden in the wall leg; giving the clever impression of a floating tabletop
Acoustic features (perforated or padded) for better concentration and reduced resonance
Future-proof through the use of panels in different colours or materials. The frame around the walls is also available in different colours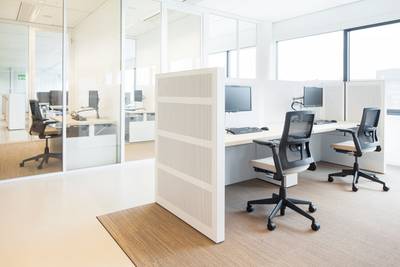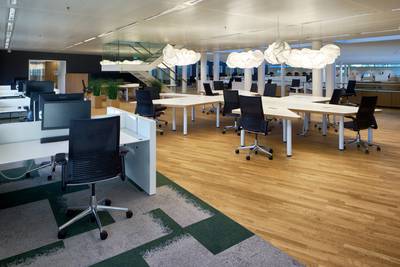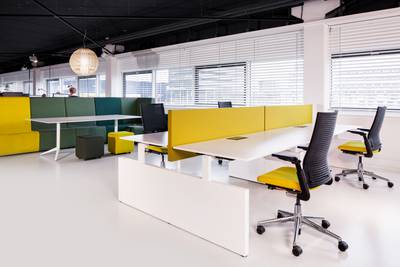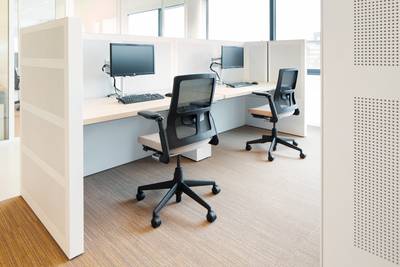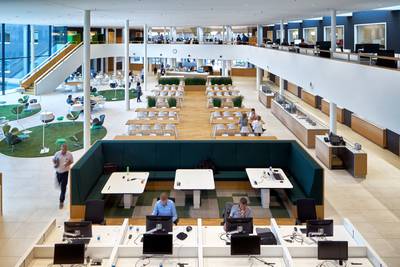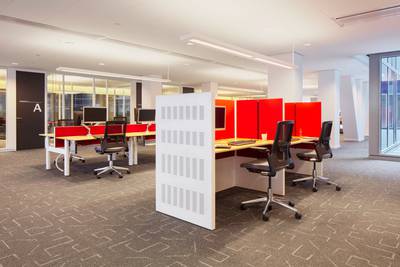 Marck Haans
Marck Haans was born in 1962. From 1982 to 1988 he studied at the Royal Academy of Art and Design in Den Bosch. Immediately after that, he followed a course at the Design Academy in Eindhoven.
In 1989 he started as a designer at Brabantia where he designed various products for the consumer market. In 1994 he switched to contract furniture and various other projects, he has since 2010 been employed by Ahrend production St. Oedenrode.
BASIC MODEL
Single, double or multiple workplaces
Screen height mechanically adjustable with crank
Panels on the outside and inside made of steel
Screens in steel
Frame in colour of screens
Meets and exceeds the EN-527 ergonomic standard
TECHNICAL DETAILS
Panel leg height 93 cm, 118 cm and 143 cm
Panel leg thickness 50 mm and 80 mm
Slab desks are also part of the concept
Sit-sit adjustment from 62 to 88 cm
Sit-stand adjustment from 62 to 128 cm
Cabling through panel leg and partition possible
Desktop supporting frame with space for cabling, plug&play and monitor arms at the back
Choice between slender slab desks of 50 mm thick and sturdy slab desks of 80 mm thick. Possibility of attaching and linking 80 mm and 50 mm thick walls
Choice of various kinds of materials in the 50 mm and 80 mm thick slab desks, such as steel with and without mini-perforation and acoustic padding, fabric and wood print
Monotop laser edge technology worktops, 18mm thick with sleek finished edges
OPTIONS
Screens electrically adjustable

Table tops in Monotop and Ciranol

Screens in mini-perforated steel, fabric and wood print

80 mm panel leg applicable with material to 12 mm on both sides

Frame in different colours

Sophisticated range of cable management accessories

Need more information?
Where to go next?