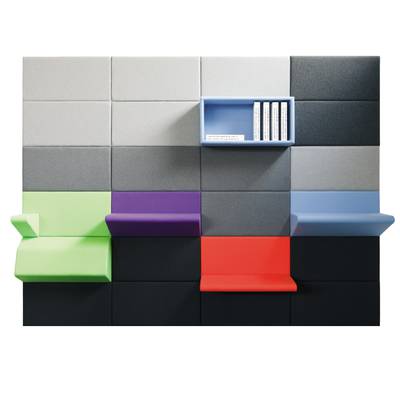 Acoustic, beautiful and functional. The Living Wall maximises wall space, bringing life to any wall, in any environment. Designed by Frans van der Wielen using soft panels to create a wall you can lean against to call, to discuss, or you can sit down to work at.
Flexible, the panels can be positioned according to the activity of the user. This gives walls a function and brings the space to life: Humanising Spaces.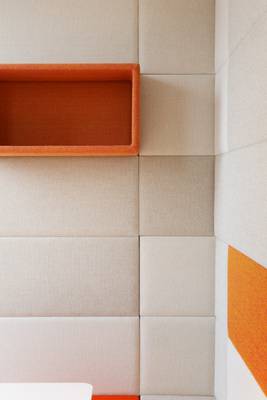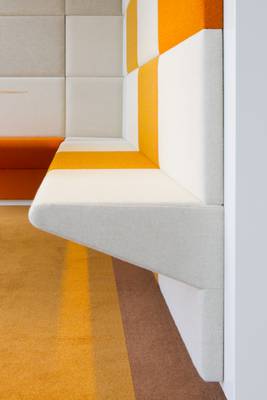 Sprucing up of an (existing) wall through upholstered wall panel system
Good acoustic performance by padding and upholstery
Functional use of an (existing) wall by using function-related components
Concept: a beautiful acoustic wall whereby the designer has complete freedom in composition, size and shape, materials, colours, appearance and function
Optimal m2 usage without additional m2 costs
The panels have a flexible layout and are interchangeable, depending on the function of the space and to the activity of the user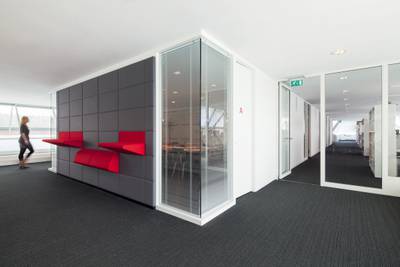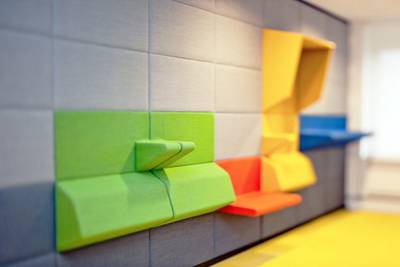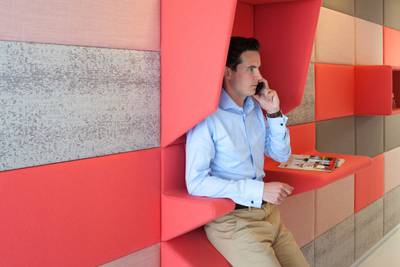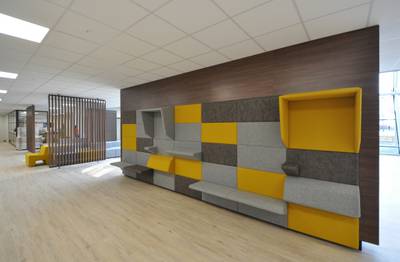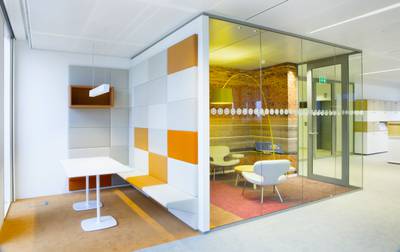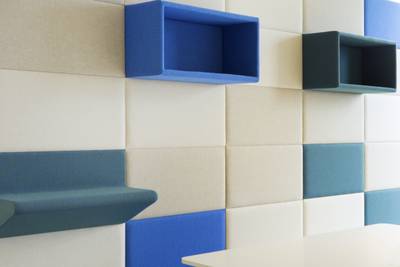 Frans van der Wielen
Frans van der Wielen (in 1981 graduated from the Design Academy Eindhoven) founded YLIX Designstudio. He is a versatile product designer with extensive knowledge in the field of furniture design.
Van der Wielen also invents new products and systems and already has a number of patents to his name. Van der Wielen also focuses on styling, interior design, corporate identity and routing. Frans van der Wielen for Ahrend Soft Seating seating design: the Café Bank, Mileto-loungechair and Napoli bank. His latest design is the Ahrend Living Wall.
BASIC MODEL
Pass panel
Corner- or endpanel
Panel with (narrow) armrest
Open shelf panel
TECHNICAL DETAILS
Phone hood panel
Sit panel on chair height
Panels: 800x400 mm
Sound absorbing
Interchangeable
OPTIONS
Customer specific customisation is possible
Need more information?
Where to go next?