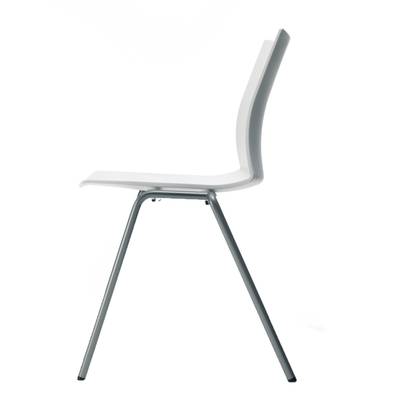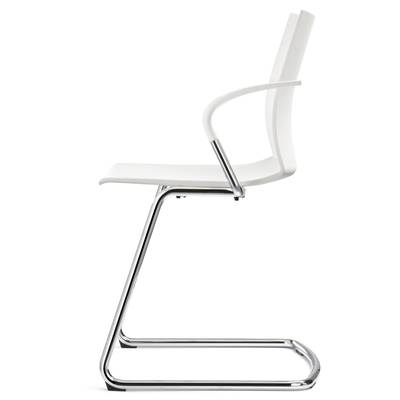 Ahrend 463 has an elegant design with a chic appearance. Eye-catching details include the armrests which are seamlessly attached to the steel tubular frame. The seat and armrests are made of the same type of plastic and have the same texture, thus ensuring that they all match and there is no colour difference. Ahrend 463 has a plastic seat shell which bends gently backwards when lent on.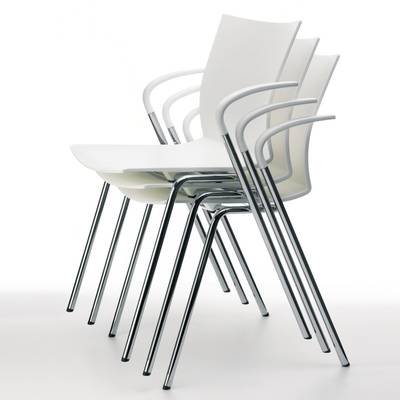 The design of the Ahrend 463 incorporates a beautiful combination of steel frame and plastic seat shell
Provides a comfortable sitting position due to the springy properties of plastic seat shell
Can be used for visitors or as a conference chair in numerous environments
In a four-leg version both with and without armrests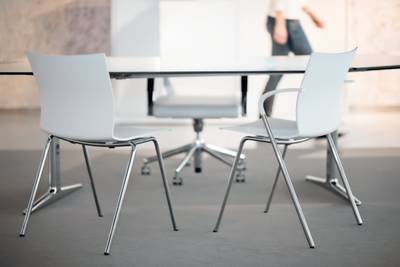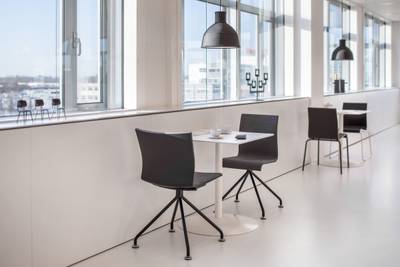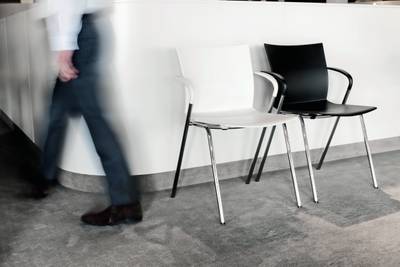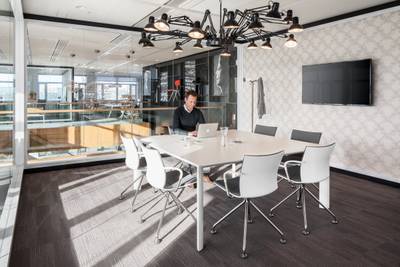 Sigurd Rothe
After leaving the Freien Waldorfschule (Free Waldorf School) in Stuttgart, Sigurd Rothe studied industrial design at the Fachhochschule für Gestaltung (Vocational High School for Design) in Schwäbisch Gmünd, graduating in 1975. He continued his studies in the USA and Canada in 1975 and 1976, and worked on a freelance or fulltime basis for various design studios and other design organisations in the period from 1970 to 1978.
BASIC MODEL
Ahrend 463 in a four-leg version both with and without armrests
Slide-frame version with armrests, stackable and not stackable
The frame is available in all the standard Ahrend colours
Plastic seat and armrest in same colour and texture black (19) and snow white (11)
TECHNICAL DETAILS
The tubular frame uses attractive, soldered connections
The four-leg version, both with or without armrests, of the Ahrend 463 is stackable (max. 7 pcs.)
The chair is provided with four, black, PUR stacking buffers
OPTIONS
Black end-caps in two different plastics, one for soft and one for hard floors
The frame is also available in chrome
Need more information?
Where to go next?