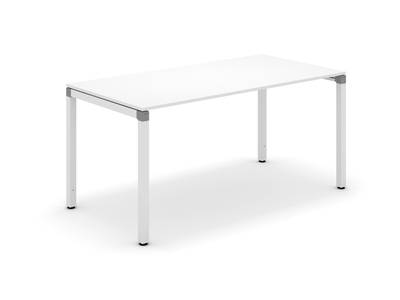 Easy to pack and go
Are you looking for an office desk that does everything you want, but at the same time is very simple in appearance and concept? This is precisely what the 4Ever desk system offers – intuitive design, not overstated; a system for everyone. Its defining feature is the removable desktop. The 4Ever desking system is able to fulfil the requirements of even the most demanding installations. As well as separate workstations, it can also be used to create bench style work environments – offering you room to grow your company. One desk can be used for one, two or even four to six workers. Configurations can be constructed from the individual desk modules. The desk is also height adjustable, which will please tall people and anyone wanting easy access to the cable management under the desktop.
Standard materials and colours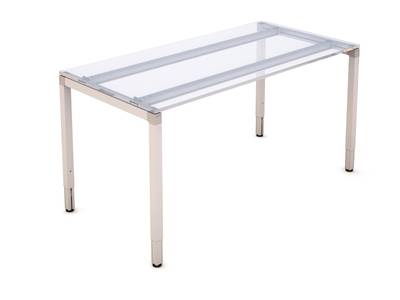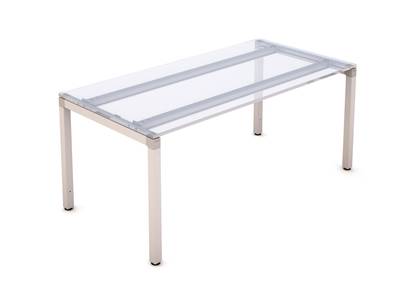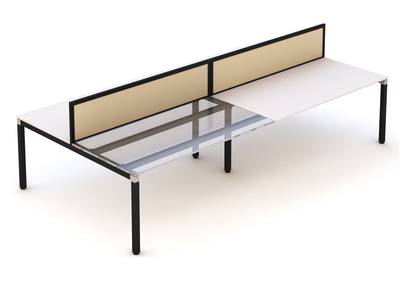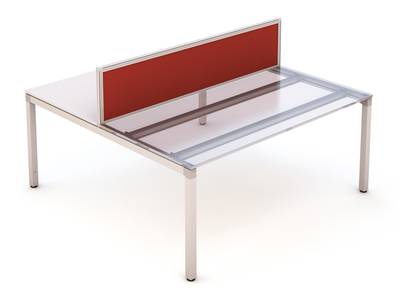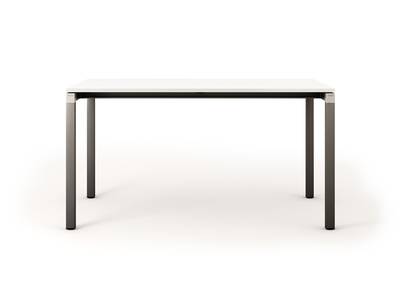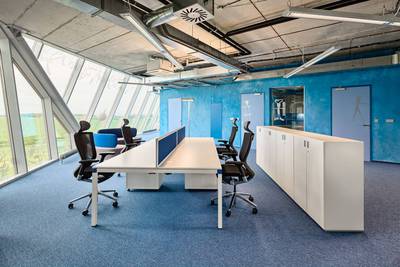 Hans Verboom
This Dutch designer, after studying at Delft Technical University, has been a member of Ahrend's design team for office furniture and equipment. For the eighteen years, he operated his own Nomino company, which worked on design and production of custom furniture. Among its clients were companies such as Eromes, TECHO, ABNAMRO, FDmediagroep, Voortman, KPN, Artwright Kualalumpur or Gemeente Leiden. Three years ago, Verbo became an independent designer, and he also worked with Archie-bv, Amsterdam's metal furniture factory. Hans Verboom is a key designer for TECHO products.
Technical details
Square section legs: 45 x 45 mm

Laminated desktop with 2mm ABS edge

Levelling of the desk: 735 - 750 mm

The base is finished with a high-quality powder paint coating

Decors and colours
Desktop colours:
We offer a wide range of decors from suppliers Egger, Pfleiderer and Kronospan.

Base colours:
Options
Removable desktop for easy assembly

Height adjustable option with screw leg adjustment 660 – 880 mm

Bench workstations

Hybrid version with pedestal supporting the desk at one end

The availability of a range of dimensions incl. conference size (see the technical manual in the download section)

Accessories are also available such as screen holders, cable channels, integrated power supply, horizontal clips

Part of the desktop can be raised to give better access to the cable channel

It can be combined with TECHO pedestals and storage systems to create a workstation unit

Need more information?
Where to go next?